In Lawyou we have lawyers in Aranda de Duero, in Burgos Province. We are a lawyers' office created by professionals in different law fields.
Lawyou Lawyers in Aranda de Duero
Lawyou Law Firm's lawyers specializing in both public and private law for individuals, self-employed and companies in Aranda de Duero.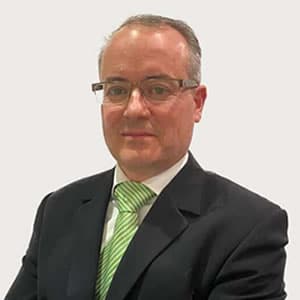 Manager and head of a multidisciplinary law office with experience of twenty-one years of professional practice, prior to the judiciary oppositions, prosecution and state attorney, fundamental knowledge base in the exercise of my activity.
I am family mediator (also health, mortgage, commercial and labor) and arbitrator, I have as special ability to communicate using legal reasoning, the logical one to which one the feeling to find a viable solution that meets the customers' claims.
I am a hard-working, tough and ambitious lawyer, but I am not greedy. I learn from every situation, although sometimes late and although I don't like to be criticized, if it is reasonable, I take it into consideration and value it. And most importantly, it serves me for future times and to strengthen my way of being. A touch of attention and discipline strengthens in the long run, even if at the time it causes resentment.
How does our office work?
Lawyers' Office Aranda de Duero (Burgos)
Lawyoulegal is an independent Lawyers' Office that has professionals in Aranda de Duero City in the Province of Burgos. Our lawyers, who are distributed throughout the nation, are experts in different law fields and collaborate with each other to provide the best service to their clients.
In Lawyou we offer a wide variety of services, that allow us to give personalized answers to the questions that our clients ask us. When we receive a case, we analyze it to know exactly what the client needs in order to assign it to the lawyer who can best advise him/her depending on the matter and location.
Lawyou Office in Aranda de Duero, Our location