Matrimonial Lawyer in Valdepeñas
Find the best Lawyers Specialized in Matrimonial Rights in Valdepeñas
Lawyer Specialized in Matrimonial Rights in Valdepeñas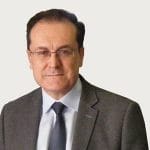 Specialized lawyer in Criminal Law. Sanctioning administrative law. Minor's law. Civil and commercial law. ODR online dispute resolution.
Manager and responsible for a multidisciplinary law firm with twenty-one years of experience in professional practice, prior to the judges', prosecutors' and state lawyers' examinations, a fundamental knowledge base in the practice of my activity. I am a family mediator (also health, mortgage, commercial and labor) and arbitrator, I have as a special skill to know how to communicate using, along with the legal reasoning, the logic to which I feel to seek a viable solution that meets the customers' claims.
How does our office work?