Matrimonial Lawyers Bizkaia
Find the best Specialized Matrimonial Rights Lawyers in Bizkaia
Specialized Matrimonial Lawyers in Bizkai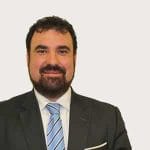 I am a dynamic, approachable and professional lawyer. With almost 10 years of experience in civil work, family and inheritance.
I am a lawyer with 28 years of experience from Bilbao, expert in administrative law, urban planning, civil liability and bank claims.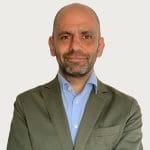 Lawyer with 21 years of experience specialized in legal advice in the credit insurance field. This has allowed him to have a great expertise in commercial litigation, as well as in bankruptcy law. He holds a degree in Law from the University CEU San Pablo /Abat Oliba of Barcelona, a center affiliated to the University of Barcelona, as well as a Master's Degree in Business Law from the University of Navarra and a Specialist in Insolvency Law from the University of Deusto. His advice is oriented to consumer and banking law, as well as bankruptcy proceedings of second chance of individuals, as well as specializing in the field of liability of corporate administrators. Translated with www.DeepL.com/Translator (free version)
How does our office work?