Matrimonial Lawyer in Donostia
Find the best specialized matrimonial lawyers in Donostia/San Sebastian City
Specialized Matrimonial Lawyers in Donostia Province
A committed and close lawyer with her clients, which together with the legal rigor in the study of the matter, makes it possible to reach the most satisfactory solution for her clients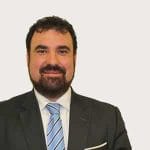 I am a dynamic, approachable and professional lawyer. With almost 10 years of experience in civil work, family and inheritance.
How does our office work?
We assign you your lawyer
Specialized Matrimonial Lawyers in Donostia
Matrimonial law is a matter that is regulated within family law which, in turn, is part of civil law. Civil law is responsible for regulating personal and property relations between individuals or legal entities. Family law regulates the legal consequences arising from kinship relationships, filiation and child or incapacitated guardianship.
Matrimonial law regulates the legal consequences arising from marital relations. Therefore, it is composed of the legal norms that regulate the institution of marriage.
Marriage is the institution that establishes a conjugal bond between two natural persons making them spouses. This bond implies the emergence of a series of rights and obligations between both persons.
Matrimonial law also regulates the different matrimonial property regimes that may govern a marriage. The most common regimes included in our Civil Code are the community of property and the separation of property. The first one is applied by default in the case that the spouses do not establish an economic regime to regulate their marriage and implies that the profits obtained during the marriage will belong to both spouses equally. However, in the second, each spouse is the exclusive owner of his/her property and is free to manage and dispose of it as he/she wishes.
It is very important to have a good knowledge of the matrimonial property regime governing a marriage, especially in cases of separation, divorce, inheritance or insolvency of one of the spouses.