Criminal Lawyer Palma Mallorca
Find the best Lawyers Specialized in Labor Rights in Palma de Mallorca
Lawyers Specialized in Criminal Law in Palma de Mallorca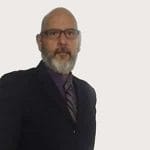 Manuel Rodolfo Martínez Martín
Attorney Magister in Criminal Law, former prosecutor of the MP of Venezuela, specialized in Arbitration, practicing arbitration in Spain with Of Counsel of Commercial Companies with presence in Spain and in the EU.
It is a law firm specialized in Military Law, State Security Forces and Corps and Autonomous and local police, with a clear vocation to provide services throughout the national territory, responding to the growing need for an increasingly specialized legal service focused on the client.
An independent and honest professional, who understands that behind every problem and circumstance that a client presents, they deserve personalized attention.
How does our office work?
We assign you your lawyer
© Lawyou 2020. All rights reserved.