Civil Law Lawyers in Tenerife
Find the best specialized lawyer in Civil Law in Tenerife
Civil Law Lawyers in Tenerife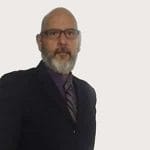 Manuel Rodolfo Martínez Martín
Attorney Magister in Criminal Law, former prosecutor of the MP of Venezuela, specialized in Arbitration, practicing arbitration in Spain with Of Counsel of Commercial Companies with presence in Spain and in the EU.
Civil law is the law branch that aims to regulate, by means of principles and rules, the relationships between people, whether they are of a personal or patrimonial nature between individuals or legal entities.
This legal branch includes the right of the person as a natural person, nationality, personal rights, domicile, marital status, capacity to act, as well as the legal relations that arise around the individual.
Family law regulates the relationships and legal consequences, both personal and patrimonial, that arise from family or marital relationships, filiation and the guardianship of minors or disabled persons.
Within the patrimony we find the real rights of credit and the inheritances. Inheritance law covers the transfer of assets and rights to third parties after a person's death.
How does our office work?