Lawyou Legal contamos con abogados en Chamberí (Madrid Capital) a lawyers' office created by professionals specialized in different law fields.
Lawyou Lawyers in Chamberí (Madrid)
I have been practicing law since January 1996 to date, mainly in civil and procedural law (all types of contracts, divorces, claims, inheritances, leases, foreclosures, mortgage law, pro-divisors, bankruptcy, criminal and commercial proceedings, etc.), being mainly specialized in mortgage law, although, due to collaborations with various NGOs, I have also directed various lawsuits against the Administration, before the contentious-administrative jurisdiction.
Civil lawyer with 15 years of procedural experience. Multidisciplinary legal advice and legal defense to companies and individuals.
I'm a Spanish lawyer with special interest inInternational Tax, commercial contracts, application of double taxation treaties and OECD rules in international transactions, as well as in the application of the EU Tax and obviously the Spanish. Searching for new solutions to the problems presented by customers.
How does our office work?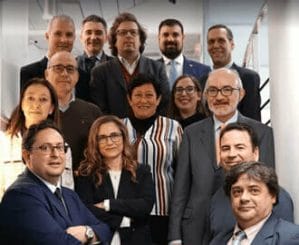 Our lawyers' office in Chamberí
Lawyoulegal is a lawyers' office that you can trust that has professionals in Chamberí, Madrid Capital. Our lawyers are distributed all around the country and are specialized in different law fields. They work together to provide the best service to their clients.
Specialized Lawyers in Chamberí (Madrid Center)