Inheritance Lawyers in Ciudad Real
The best specialized in inheritances in Ciudad Real
Specialized Inheritance Lawyers in Ciudad Real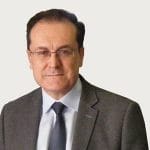 Specialized lawyer in Criminal Law. Sanctioning administrative law. Minor's law. Civil and commercial law. ODR online dispute resolution.
How does our office work?
What is Inheritances and Probate Law?
The Civil law is the branch of the legal system that regulates the relationships that arise between natural and legal persons, which may be personal or patrimonial. Within civil law we find several different specialties, such as family law, inheritance law or contract law. All these matters are regulated in our Civil Code and in various special civil laws.
Specifically,inheritance and succession we place them within inheritance law, which is the part of civil law that regulates hereditary succession. That is, it establishes the rules regulating the transfers of assets and rights that occur after the death of a person.
Succession is the action of substituting someone in something, so hereditary succession occurs when the substitution is given in an inheritance.
Concretely, this occurs when one or more persons substitute another deceased person in his legal situation and thereby acquire a set of assets and rights of the deceased.
Inheritance is a set of assets, right and obligations that are transmitted to the heirs and/or legatees of a person when that person dies.
More details click here.