In Lawyou we have lawyers in Portugalete. A lawyers' office created by professionals specialized in different law fields.
Lawyer with extensive professional experience. Having developed my career in different offices, later to practice as an independent lawyer for 9 years. Specializing in the areas of Civil, Family, Criminal, Gender Violence, and Minors.
I am a lawyer with 28 years of experience from Bilbao with expertise in administrative law, urban planning, civil liability and bank claims.
How does our office work?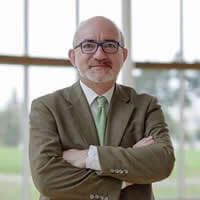 Lawyers' Office in Portugalete
Lawyoulegal is an independent law office with professionals in Portugalete,Bilbao. Our lawyers, who are distributed throughout the country, are experts in different law fields and collaborate with each other to provide the best service to their clients.