🆕 Today another new chapter of The Essence in La Buhardilla Legal.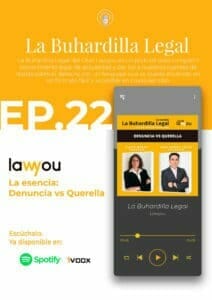 We will talk about the complaints and suits.
How are they different? What are they really?
Juan Ramón Sadoz Lawyou lawyer and partners, clear our doubts.
Don't miss it!
If you have any doubts, questions or would like us to address a specific topic in our Podcast or you can write us at:  labuhardillalegal@lawyoulegal.com
Thank you!