Criminal Lawyer Fuengirola
Find the best
Criminal Lawyer in Fuengirola
Criminal Lawyer in Fuengirola
Hello, my name is Pilar Barranco, lawyer, I would like to help you and for this I need you to first explain in detail what has happened and provide me with all the relevant documentation. Once I have studied your case, I will give you my opinion as well as the success probabilities, being you the one who will have the last word regarding the corresponding actions to be initiated or not.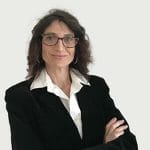 Lawyer with 24 years of experience in legal advice: Commercial Law, Entrepreneurship and Audiovisual Law.
How does our office work?